iPhone XS Max has won another speed test, this time against the Samsung Galaxy Note 9. Apple's new Plus-sized iPhone proved to be faster than its rival in a test analyzing app launch speed on the two devices.
Performed by PhoneBuff using robotic arms, the app launch speed tests involved opening the same apps on the two devices at the same time, thus determining which of the two products loads them faster.
iPhone XS Max won in all but two different cases, proving that the hardware upgrade available under the hood is worth the money. At the same time, the 2018 iPhone managed to keep all apps in the memory with just one exception, so the 4GB RAM (versus 3GB on last year's model) makes quite a huge difference.
Samsung's Galaxy Note 9 didn't have any problem to save the current state of the apps in memory, and this is by no means surprising. The device comes with no less than 8GB RAM. However, it needed more time to resume them when clicked.
App optimizations
Needless to say, while this kind of tests could show that iPhones are getting faster with every new generation, they should by no means be considered an indicator of the actual performance difference between two devices.
Even though robotic arms could reduce the human error in such tests, usage patterns vary from one person to another, so any of the two devices could prove faster depending on the tested scenario.
Also, it's worth noting that launch speed involves other factors, like the optimizations that apps themselves come with on each operating system, and it doesn't necessarily come down to the device or its manufacturer.
You can watch the entire test below to see how the two phones performed when launching each of the app involved in the research.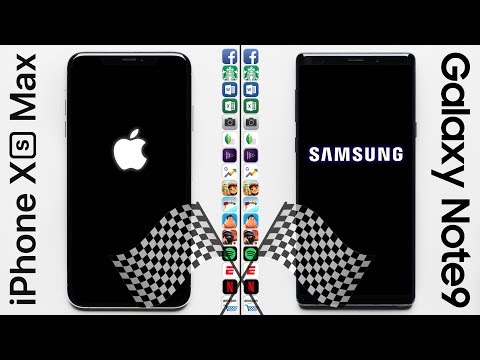 Play Video