Google is trying to take a piece of the yet inexistent streaming market with Project Stream, by providing users with a way to play Assassin's Creed Odyssey in the Chrome browser.
The idea that we can stream games, just like we do with movies, is an older one. Some companies tried it and some that still are. One of the most famous was OnLive, which made some waves during an E3 conference a while back.
Cloud virtualization sounds like something that can be done, but it turns out that it's not that easy. Subsequently, OnLive struggled to survive and to find investors, only to be bought by Sony all the way back in 2015.
Google is getting into games
Google is a company that probably knows about virtualization technology more than anyone, and it has much deeper pockets. Now, the company revealed that it's working on Project Stream, which sounds a lot like OnLive, on paper.
What's interesting about this project though is that Google is starting simple and with just one game, the latest Assassin's Creed Odyssey from Ubisoft. It's still in its development stages, it's sadly limited to the U.S., and an Internet connection of minimum 25 megabits per second is required.
"We've been working on Project Stream, a technical test to solve some of the biggest challenges of streaming. For this test, we're going to push the limits with one of the most demanding applications for streaming—a blockbuster video game. We've partnered with one of the most innovative and successful video game publishers, Ubisoft, to stream their soon-to-be-released Assassin's Creed Odyssey® to your Chrome browser on a laptop or desktop," notes Google.
The new technology will make its debut on October 5, and during Project Stream's test, the participation will be free of charge.
Google anticipates that the technology to stream games will most likely take off at some point, but it's also a very complex problem to solve, and it won't happen overnight.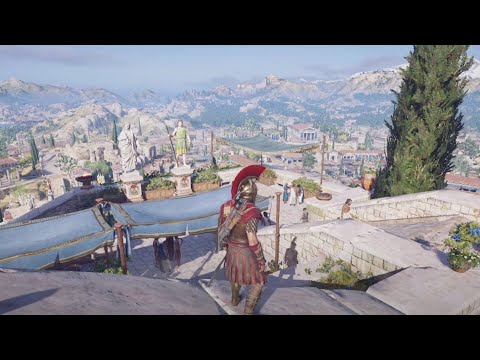 Play Video